Achill designs each search around the candidate's vision of the ideal match. Your job satisfaction will result from a mix of personal and professional needs, and we hold a longer-term view of your career. Achill aligns your purpose with opportunity, enabling fully informed decisions. Your goals and our expertise lead to the right career placement.

Achill's Process for Attorneys

Meet and discuss your background, area of practice, and career aspirations
Create a profile based on a complete understanding of your needs
Maximize Achill resources and identify your ideal career opportunity
Provide search status updates and consult on legal market trends
Disclose employer information where applicable, beneficial, and ethical
Prepare you for interviews and offer resume suggestions
Act as your liaison between Achill and future employers
Your confidentiality is paramount and never compromised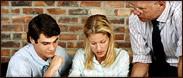 Achill identifies superior legal talent and enhances your decision making process. Your growth and achievement depend on talented individuals that meet your needs, culture, and expectations. We partner and create long-standing relationships based on performance, expertise, and ethics. Your success becomes our mission.
Achill's Process for Employers
Meet and clarify your firm's needs, culture, and direction
Match your needs with ideal candidates
Assess candidates and reconcile opportunity with proper skill and persona
Disclose relevant candidate information and key attributes
Coordinate interview schedules and facilitate further communication
Establish a healthy forum for current and future needs
Your confidentiality is paramount and never compromised